The use of PVC compounds in medical device manufacture during the last 50 years has demonstrated its great ability to satisfy the demanding requirements of the healthcare industry.
Historically, PVC was introduced into flexible tubing and containers as a replacement for natural rubber and glass. It began to dominate the market when the need for single use pre-sterilised components became recognised.
PVC is the most widely used thermoplastic material in medical devices due to its: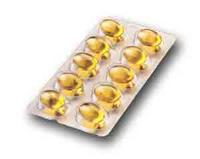 Safety
Before medical devices can be used all the components must be fully understood from a toxicological point of view. Consequently all the materials used to make such components have to be thoroughly tested and assessed in the EU before being accepted.
Experience based on all available knowledge from international environmental and healthcare authorities shows that PVC is safe. It is the best material existing today which optimises all performance and safety requirements at lowest cost.

Chemical stability
Material used in medical applications must be capable of accepting or conveying a variety of liquids without themselves undergoing any significant changes in composition or properties.

Biocompatibility
Whenever plastics are used in direct contact with the patient's tissue or blood, a high degree of compatibility is essential between the tissue/blood and the material.
The significance of this property increases with time over which plastic is in contact with the tissue or blood.
PVC is characterised by high biocompatibility, and this can be increased further by appropriate surface modification.

Clarity and transparency
Because of its physical properties, products made from PVC can be formulated with excellent transparency to allow for continual monitoring of fluid flow. If colour-coded application is needed, virtually any colour can be created.

Flexibility, durability and dependability
Not only does PVC offer the flexibility necessary for applications such as blood bags and IV containers, but can also be relied upon for its strength and durability, even under changing temperatures and conditions.

Sterilizability
The absence of sources of infection is a fundamental requirement in medical product applications. PVC products can be easily sterilized using such methods as steam, radiation or ethylene oxide.

Compatibility
PVC is compatible with virtually all pharmaceutical products in healthcare facilities today. It also has excellent water and chemical resistance, helping to keep solutions sterile.

Resistance to chemical stress cracking
PVC's resilience helps assure that medical products function consistently, for extended use, in demanding applications.
PVC is characterised by high biocompatibility, and this can be increased further by appropriate surface modification
Ease of processing PVC can easily be extruded to make IV tubing, thermoformed to make 'blister' packaging or blow moulding to make hollow rigid containers.
This versatility is a major reason why PVC is the material of choice for medical product and packaging designers.

Low cost
The use of PVC plays a big role in containing rising healthcare costs. With PVC accounting for almost one third of medical plastics currently in use, a switch to an alternative could cost the healthcare community hundreds of millions of euro.
No less important for the wide variety of applications of PVC are its printability, its transparency or translucency as required by the application, its low tendency to form microvoids (significant for gloves) and its gloss.
These qualities help to maintain the safety of patients and medical staff, while also limiting the cost of healthcare. Indeed, PVC is the best material to meets the performance, safety and cost criteria for a wide variety of medical applications today, especially those intended for single use.
As a result, almost one third of all plastic-based disposable medical devices used in hospitals are made from PVC.
In addition to its specific healthcare benefits, PVC's very versatile properties mean that it is used in a broad range of other applications.
For example, within a hospital it may be used in water and drainage pipes and in fire resistant cabling in electrical and telecommunications equipment.
It also offers specific advantages in other healthcare applications such as:
Flooring in operating theatres - PVC helps eliminate cross-infection due to seamless joints
PVC coated mattress covers - hygienic and easy to clean
Easily fabricated oxygen tents, relying on the welding characteristics of PVC combined with good transparency.
Furniture covered by a PVC film is easy to clean and helps reducing the risks of infection