PVC helps make our lives easier, safer,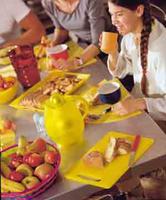 more convenient and more enjoyable.
Products made from this versatile material offer a range of benefits to society and contribute to enhanced standards of living.
PVC is all around us. It is used in a diverse range of consumer goods, from bags, bottles, toys and televisions, through to fashion, flooring, art and sports equipment.
It plays an important role in our everyday lives.